Download for free today
4 Keys to Maximize Meetings
Learn to ensure effective one-on-one meetings.
Do meetings between supervisors and team members need to be more meaningful and content-rich to help communication and connection? Maximizing meetings is a guide to best practices to help make the time together more valuable.
Learn how to:
Identify the frequency of meetings

Prepare a winning meeting structure
Practice an effective listening & feedback approach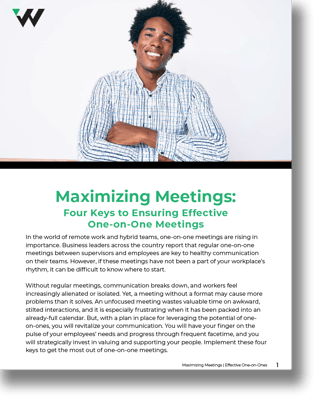 Download Now
Complete the form and your content will be instantly delivered to you.