Download for free today
Addressing Underperformance
Strategies for identifying the real problem.
Underperformance can be a source of stress and conflict for any organization. It can cripple effectiveness and cause rifts between leadership and staff - but it doesn't have to. Instead, address underperformance at the root, support your teams, and see organizational impact flourish.
Learn how to:
Get to the root of performance problems
Use four key tactics to identify the real problem
Honestly evaluate your culture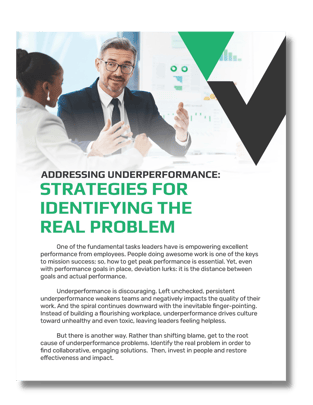 Download Now
Complete the form and your content will be instantly delivered to you.