Download for free today
Assess Your Strategic Communications
A quick communication assessment to improve your strategy.
Discover the status of your organization's internal communication, and get ideas for making healthy communication a source of organizational strength. Use this short assessment as a pulse-check on your internal communications to identify areas to improve information transfer, productive listening, and excellent decision-making.
Download to find:
Short assessment of your executive, divisional, organizational, and departmental communications

An easy-to-use communication scoring system
A simple worksheet to help you develop a customized action plan for improving internal communications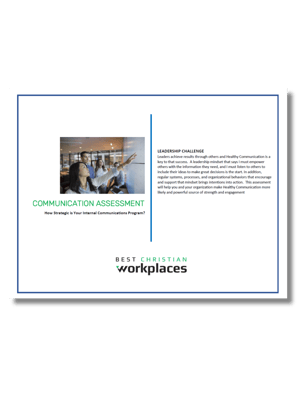 Download Now
Complete the form and your content will be instantly delivered to you.