Download for free today
Attract and Retain the Next Generation of Talent
Learn how to recruit Gen Z.
It is estimated that Gen Z is entering the workforce at over 2 million strong each year and by 2030 may reach 51 million people. Most are looking for and expecting different working conditions than current and retiring generations. This resource will help you attract, support, and retain Gen Z team members and leverage their talents to build a flourishing workplace.
Learn how to:
Identity Gen Z's differences

Prepare for flexible work
Honestly evaluate your culture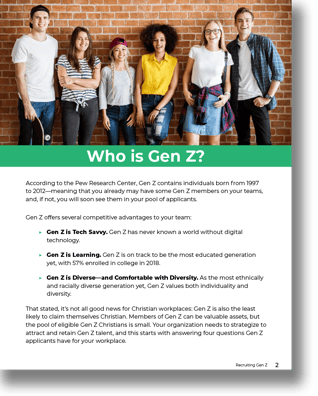 Download Now
Complete the form and your content will be instantly delivered to you.