Download for free today
Build Trust: A Building Block of Engagement
Overcome dysfunction with trust.
Discover how to address dysfunction and unlock new potential in your workplace by building your organizational trust. Learn how to model integrity, practice care, and achieve results for your organizations in order to build commitment assurance, confidence, commitment, and engagement among your employees.
Learn how to:
Apply research to building trust

Build trust through Christian leadership
Avoid pitfalls that can fracture trust
Develop strategies to rebuild after breakdowns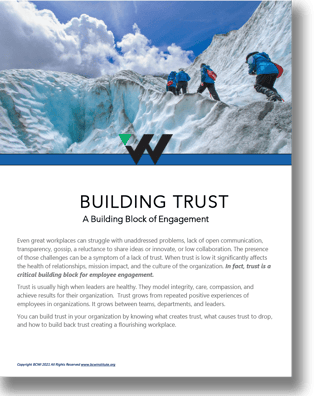 Download Now
Complete the form and your content will be instantly delivered to you.