WATCH for free today
Create a Culture of Trust
The secret your workplace needs to flourish and thrive.
The issue of trust in the workplace can make or break an organization's culture. If you do not cultivate the kind of growing trust that creates enjoyment, unity, and productivity, then your organization will slowly, steadily weaken from within. However, there is another way.
This video is designed to help you discover a clear, logical path for growing a vibrant, grounded kind of organizational trust that is now helping to transform hundreds of churches, ministries, and Christian-led businesses throughout the world.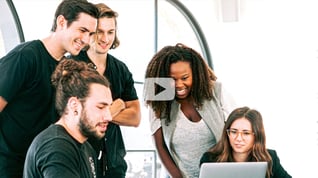 Watch Now
Complete the form and your content will be instantly delivered to you.