WATCH for free today
Create an Effective Performance Development System
Open your communication and leverage your talent.
Many fast-paced entrepreneurial ministries struggle to provide meaningful conversations with their employees on a timely basis. We've created an effective process that helps managers improve their ability to give and receive meaningful information, and we want to share it with you.
This video was designed to give leaders the tools to implement a strategic performance development system in their own workplace. When managers have meaningful conversations, engagement improves, culture flourishes, and organizations thrive.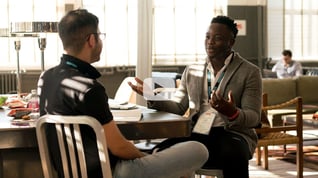 Watch Now
Complete the form and your content will be instantly delivered to you.