Download for free today
Culture Starts at the Top
Discover how to build engagement on the Leadership Team.
Leaders have an essential role in developing a great culture and modeling excellence in leading and managing their staff. In flourishing organizations top leaders work well together, form a highly functioning leadership team, and have an organization-wide view of employee engagement.

Learn about:
Overall top leader engagement
Three opportunities that help leaders build engagement
How building engagement as a leadership team benefits the whole organization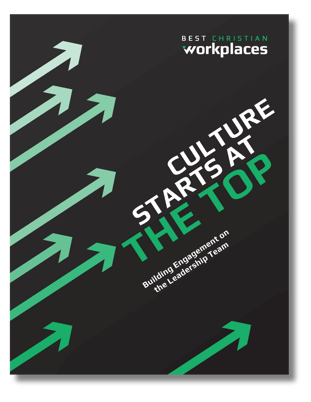 Download Now
Complete the form and your content will be instantly delivered to you.