Download for free today
How to Create an Environment of Innovation
New challenges create the need for innovation in every organization. Is yours ready?
Discover the key difference-maker between organizations likely to stagnate and those that reinvent themselves and thrive in the midst of uncertainty. New research from the Best Christian Workplaces Institute has pinpointed a catalyst for organizations who perform, collaborate, and excel (even under pressure): the leadership's willingness and freedom to innovate.
You'll learn:
What the research tells us about workplaces that innovate

Why innovation is vital to your workplace
The specific conditions that allow employees to innovate
Three steps to create an innovative employee culture at your workplace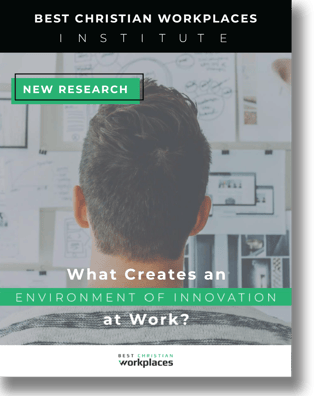 Download Now
Complete the form and your content will be instantly delivered to you.