Download for free today
How Values Build Consistency and Security
Learn the power of culture values.
Values are a powerful way to align people in your organization. Choosing values that support your culture, communicating them, and reinforcing them can create a more peaceful workplace. Clear values lay out how everyday interactions are handled and reduce conflict. Healthy cultures are value-driven.
Learn how to:
Set clear expectations when creating culture values

Follow through the values you have created
Lead by example by upholding the values as a leader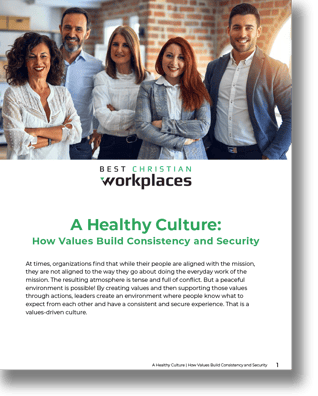 Download Now
Complete the form and your content will be instantly delivered to you.