Download for free today
Inspirational Leadership in Challenging Times
Become a leader your teams can trust, respect, and follow quickly.
In today's world of constant crisis, discover how to guide your teams through stressful seasons by becoming a leader of character. Learn about proven strategies for shepherding your team, growing in your own ability to weather the storm, and using your leadership to keep employees engaged in challenging times.
Learn how to:
Apply eight action steps to transform your leadership today

Maintain essential postures for a leader during crisis
Avoid common pitfalls that many leaders don't see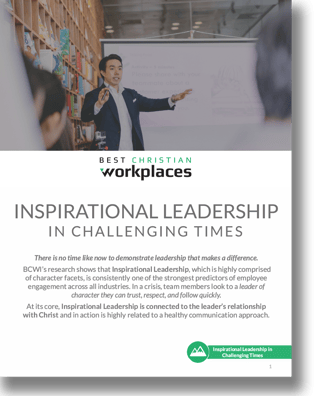 Download Now
Complete the form and your content will be instantly delivered to you.