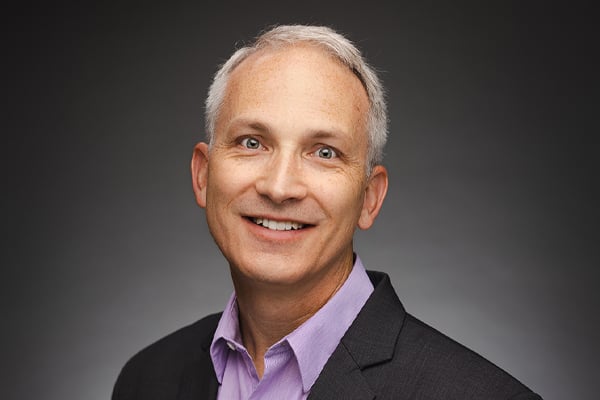 Jay Bransford
President & CEO
Jay Bransford is the President and CEO of Best Christian Workplaces (BCW). He is passionate about maximizing the performance and effectiveness of Christian leaders, teams, and organizations towards accomplishing God's purposes. Jay is driven by Jesus' prayer in John 17 for believers to be united in order to make God known to others. He firmly believes Christian-led workplaces should set the standard as the best, most effective places to work in the world.

God clearly called Jay to serve with BCW in 2020. At the time, Jay was in the process of making a planned career change when a recruiting firm sent Jay a job description for the role of the President of BCW. Both Jay and his wife were shocked and amazed that the job description seemed to be written as a perfect match for Jay's passions and experience. They knew in an instant that his joining BCW was divinely orchestrated.
Jay has 29 years of rich experience as an organizational consultant, helping companies to manage and accomplish large-scale change initiatives. He has had the opportunity to coach many leaders and is an expert on influencing human performance. His expertise also includes change management, strategic planning, and team and leadership development. Jay has had the opportunity to provide those consulting services for companies such as FedEx, American Express, Cracker Barrel Old Country Store, Sprint, Accenture, Fujitsu Consulting, Qwest, and three different state governments.
Jay cannot wait to see how your organization implements the FLOURISH Model and other BCW tools to create the healthiest culture possible that honors God, attracts people to Christ, and boosts your Kingdom impact.
In 2005, Jay began his 16-year service to churches, mission organizations, and Christian nonprofits as a missionary in Asia. During those years he served as the leader to 200 staff and 20 ministries serving in Northern Thailand. Jay also launched and served as the Chairman of Asia Leaders Learning Community, creating the resources to develop and equip the next generation of thousands of Christian leaders across Asia. He has co-authored and published two leadership books, as well as approximately sixty articles on 'Top Leadership Needs.'
Jay is married to Andrea. They have a musically talented son named Graham. And together they love kayaking, listening to the plethora of amazing musicians in their city of Nashville, Tennessee and exploring the world as they look for opportunities to reflect Jesus to others.