Download for free today
Managing Change
Three keys to help teams flourish today.
Inevitably, change will come to every workplace. Leaders must prepare in advance of change and follow best practices to manage it well. When mis-managed organizational change leads to a period of instability, the resulting confusion, mistrust, and alienation are culture-killers. Instead, well-managed change sparks creativity, deepens relationships, and invites people to engage in new ways. The difference-maker will be how you, as a leader, manage change.
Learn how to:
Create fertile ground for change
Keep the door open & keep your people in the loop
Provide support to your team during the adjustment period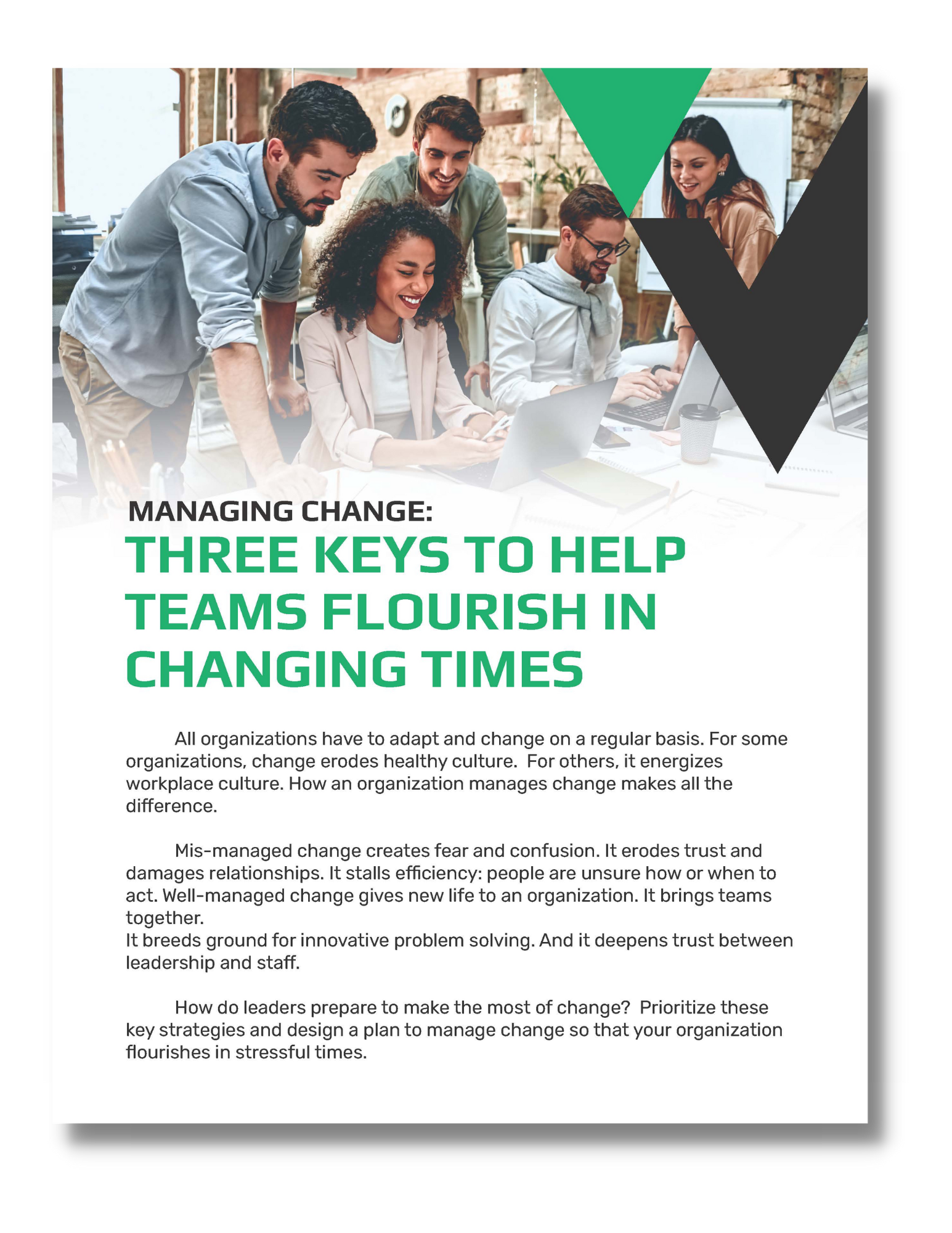 Download Now
Complete the form and your content will be instantly delivered to you.