Download for free today
Productive Feedback Conversations
Keys to giving and receiving feedback.
Giving feedback can be intimidating. We don't want to rock the boat or cause conflict. Yet, we know that feedback is essential to create fantastic teams. This free resource will equip your leaders and teams to give and receive productive feedback.

Learn how to:
Prepare yourself for receiving and giving feedback

Use helpful practices to make the most out of the conversation

Train your teams how to start giving feedback to each other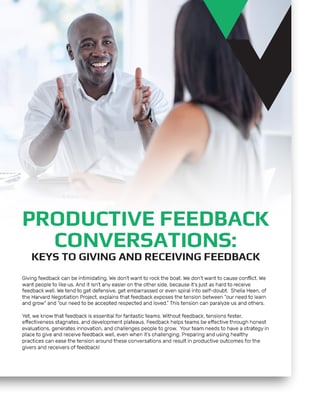 Download Now
Complete the form and your content will be instantly delivered to you.