Download for free today
The Road Back: Build Engagement After Disruption
Lead your team back after your culture has suffered.
After a year of crisis, discover how to lead your team from disruption back to a healthy, flourishing workplace. Leaders often know that it is their job to model hope in turbulent times, but they can feel unsure or overwhelmed about where to start. Use this guide to learn practical steps to rebuild trust, commitment, and engagement after a crisis.
Learn how to:
Analyze the specific challenges a disruption creates

Implement four strategic steps to rebuild engagement after crisis
Apply short worksheets to help you practically make each step work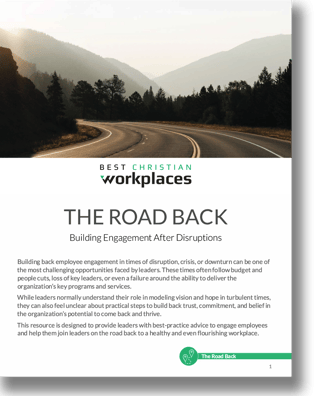 Download Now
Complete the form and your content will be instantly delivered to you.