Download for free today
Uplift the Talent of Women on Your Teams
Learn how to raise visibility.
Women bring unique ideas, innovation, and talent that your organization may be leaving on the table. They are looking for a workplace that hears, sees, and values their unique contributions. Communicate investment to your female staff by raising the visibility of women. In this resource, you will discover how to utilize the untapped talent and leadership potential in your organization.

Learn how to:
Take stock of positions of influence

Learn how to guide women into a leadership pipeline
Recognize the importance of timing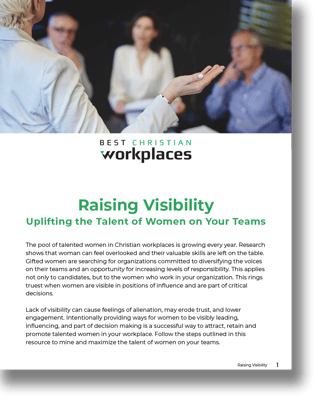 Download Now
Complete the form and your content will be instantly delivered to you.