6 min read
What Does Healthy Church Culture Look Like?

Al Lopus : June, 01 2021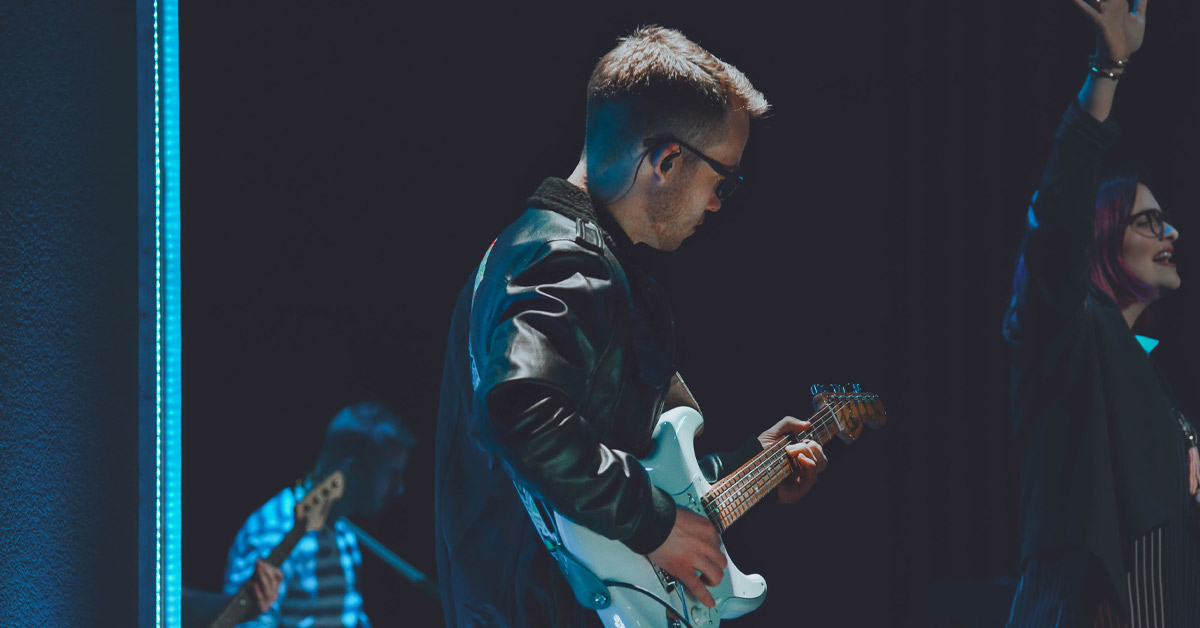 What Does Healthy Church Culture Look Like?
At BCWI, our vision is that the church should set the standard as the best, most effective place to work in the world. We have the privilege of working with dozens of churches around the country that desire to develop and strengthen healthy workplace cultures. Over the years we have spoken with many different leaders on the Flourishing Culture Podcast Series. They shared their experiences and learning as they took on the challenge of developing and changing their church culture. Every church (and organization) has its own unique elements, but we see several common characteristics among those with whom we work. Read on to learn more about these qualities of a healthy church culture.
Key Takeaways
Healthy culture requires intentional development.
Developing a healthy church culture requires healthy leaders.
Churches with healthy cultures and high levels of employee engagement increase their impact in their communities.
As God's ambassadors to the world, we most effectively steward the resources God has given to us in the context of a healthy culture.
What is culture?
Let's start at the beginning. What is culture? Organizational culture is composed of the common beliefs, values, and behaviors in a group. Culture is typically shaped by the leadership of an organization and then passed down through the organization to the rest of the staff. It is shaped by policies and procedures. In short, culture is "the way we do things around here."
Your church has a culture, whether you have paid attention to its development or not. As Carey Nieuwhof says, "Church culture isn't naturally healthy because people aren't naturally healthy." Left unattended, any organization's culture will be characterized by unhealthy elements: selfishness, conflict, personal agendas, lack of communication, fear, suspicion, silos, turf wars, lack of leadership, etc. just to identify a few. Developing a healthy culture takes consistent intention and hard work.
What are the elements of a healthy church culture?
Healthy Leadership
Everything rises and falls on leadership. Leaders influence culture in the way they communicate, what they value, how they cast vision, and by their personal example. Healthy leaders are spiritually mature. They are self-aware, understanding their own strengths and weaknesses. They are emotionally intelligent. In my conversation with Aaron Couch, Senior Pastor at Southeast Christian Church in Parker, Colorado, he shared how the church had invested in its staff and leadership by offering access to counseling through the church's counseling center. He noted that the healthier the individuals are on the team, the healthier the team becomes. The best gift I can give to the church is a healthy staff," said Aaron. Peter Scazzero, the author of The Emotionally Healthy Church, states, "The overall health of any church or ministry depends primarily on the emotional and spiritual health of its leadership." Healthy leaders are perceived as direct, truthful, reliable, and consistent.
High Levels of Trust
In his book, The Speed of Trust, Stephen Covey describes trust in basic terms: "Simply put, trust means confidence. The opposite of trust –distrust – is suspicion. When you trust people, you have confidence in them – in their integrity and their abilities. When you distrust people, you are suspicious of them – of their integrity, their agenda, their capabilities, or their track record. It's that simple." In churches with a healthy culture, staff and leadership trust one another to do what they say they are going to do. And when trust is broken, they work quickly to restore the relationship and facilitate reconciliation.
Transparent Communication
When communication is healthy and transparent, there is an atmosphere of open dialogue, with a free exchange of ideas, thoughts, and feelings. Communication is regular, timely, direct, and clear. Leaders share good and bad news. Leaders engage employees, giving opportunity for staff to provide feedback and give input into decision making. A couple of years ago Jeff Lockyer, lead pastor of Southridge Community Church in St. Catherines, Ontario Canada, joined me on the Flourishing Culture Podcast and talked about how they sought out and acted on staff suggestions about pay and benefits. Their engagement survey showed they were disproportionately low in the pay and benefits category. They solicited feedback from staff in focus groups, in departments, and from individuals. What they learned was that the bigger issue was a lack of clarity around pay and benefits. The church made some modifications to policies and processes but also worked to help educate the team about pay and benefits. The next year, their scores dramatically improved to a healthy level.
Teamwork
Healthy church cultures resist silos and facilitate teamwork. There is a spirit of partnership and collaboration across the organization, recognizing that together they can accomplish more than they can individually. In healthy cultures, leaders and teams resist the Five Dysfunctions of a Team identified by Pat Lencioni, and work to build trust; have healthy conflict that results in open, honest communication of new ideas; foster a commitment to team goals and objectives; nurture excellence and accountability; set aside individual needs and agendas and focus on what is best for the team.
Staff feel valued, heard, and cared for
Aaron Couch of Southeast Christian Church probably described it best: "Our staff feels like they have the freedom to speak their minds, which I think a fundamental human need is to be seen, heard, and understood, and they feel like they have a space for that at work rather than just only being useful for what they accomplish." What I'm learning is that the more I love my people well and lift them up and support them, they actually reach higher levels of potential than they could if I had driven them to accomplish tasks. They supersede my expectations."
In a healthy church culture, people are valued for who they are, not just what they bring to the table. One staff member from Southeast Christian Church responded this way in their engagement survey: "I wake up every morning and look forward to going to work. I feel seen, known, appreciated, cared for, and loved. I adore my coworkers. I don't just tolerate them, but genuinely love them. I never have to question my worth in my position. I know that I'm not only needed, but also wanted, and that's special. I am incredibly passionate about what I do and who I get to do it with. My supervisor values me, and I have the resources I need to be successful."
Accountability
Healthy churches have a culture of accountability. Feedback occurs at regular intervals, not just in an annual review process. When someone does something well, it is celebrated and affirmed. And hard conversations happen quickly when needed as well. David Emmert, Lead Pastor, at Celebration Baptist Church in Tallahassee, FL, and I talked about how they handle different types of critical feedback conversations. If someone has a deficiency in skill, they will spend the time needed to help resolve that with additional training or whatever is needed. However, if a staff member has a deficiency in attitude or character, that is going to be dealt with quickly – typically within 30 days – for the benefit of both the employee and the church.
Conflict isn't allowed to fester in a healthy church culture. Staff and leaders will be quick to address issues with people directly, seeking to resolve the conflicts as quickly and in the most healthy way possible.
High levels of employee engagement
Our research shows that on average, about 54% of church staff are in the engaged category. But in churches with healthy to flourishing cultures, engagement trends significantly upward.
Why Healthy Church Culture Matters
When we work with churches, we are often challenged by employees who do not yet realize the value of a healthy culture, saying "This sounds too corporate. We are getting to be too corporate. We are working in a Christian environment." While the church should approach culture, vision, and values in a Christlike manner, as God's ambassadors to the world, we should be setting the example for healthy workplace culture. Why does a healthy church culture matter?
Stewardship
Jeff Lockyer says "Any Christian organization should be fully corporate in the sense that it is fully professional and seeking to fully, effectively steward the resources that are entrusted to it." In the parable of the talents in Luke 19, the servants were held accountable for the return on the investment of the resources the master had entrusted to them. We, too, will be held accountable for the stewardship of the resources God has entrusted to us – our labor, influence, finance, and expertise.
Our Witness to the Congregation
David Emmert, regularly challenges the congregation at Celebration to live intentionally, consistently as Christ-followers in the workplace. "If our culture here at Celebration is toxic," he says, "I don't have any credibility to encourage them to pursue excellence in their workplace."
Our Witness to the World
"I think sometimes people downplay the value of culture and what kind of an attractive draw it can be," says Allan Kelsey, former associate senior pastor at Gateway Church in the Dallas/Fort Worth, Texas area. "A part of the reason we love to invest in it heavily is we consider it a very influential tool to drawing people to our congregations and to church. Our freeing message and our healthy reputation, we feel, draws people like bees to honey, because people love excellence, they love order, and they love health."
We at BCWI believe a healthy culture is a true and worthy end in itself. In a healthy environment where employees are engaged, teams work efficiently and effectively, productivity and creativity increase, people lead out of health and passion for the Gospel and more people are impacted. A healthy culture leads to growth and greater impact for the Kingdom of God.
Having a healthy culture is more important now than ever before. We are here to help you strengthen your culture, eliminate toxicity, improve your employees' engagement, speed up new innovation, and grow your organization's impact. If you are interested in assessing the health of your church culture, you can learn more about our Employee Engagement Survey here.