5 min read
Organizations Honored for Creating Healthy Workplace Cultures in 2021 Amid the Great Resignation

Best Christian Workplaces : January, 31 2022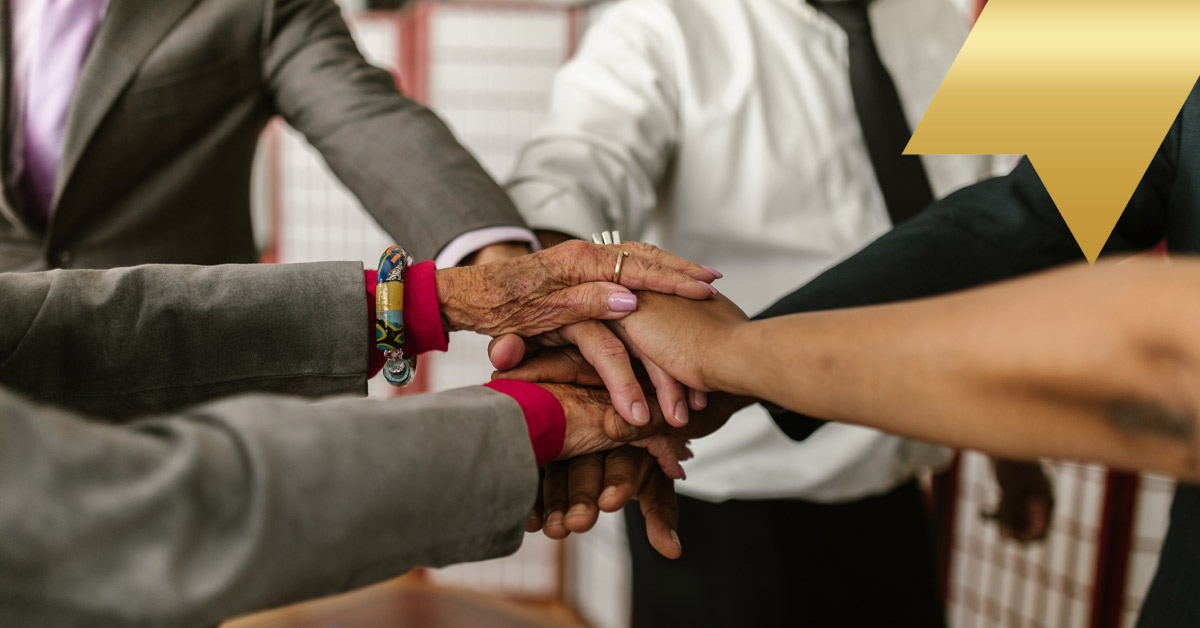 Newly Certified Best Christian Workplaces
Organizations Honored for Creating Healthy Workplace Cultures in 2021 Amid the Great Resignation
Throughout 2021, record numbers of Americans resigned from their jobs.
These skyrocketing resignation rates—and the resulting hiring and retention crisis—show why workplace culture matters so much. To hold on to great employees, organizations need to create an environment so engaging that people won't want to leave. These environments provide meaningful work, promote career growth, build trust-based relationships, and emphasize healthy work-life balance—all issues, which if ignored, lead workers to look elsewhere. "We celebrate this year's Certified workplaces. They are evidence a flourishing culture is an effective antidote to the Great Resignation," says Al Lopus, CEO, and Co-founder of BCWI.
Each ministry, church, and business that made the 2021 list of Certified Best Christian Workplaces has done just that. In spite of the Great Resignation, these organizations have engaged their employees, nurtured healthy teams, and inspired their staff to do great work. These results are based on exemplary ratings provided by employees who completed BCWI's Employee Engagement Survey.
About Best Christian Workplaces Institute
BCWI is an international non-profit, research-based, workplace culture consulting firm. BCWI's mission is to equip and inspire Christian leaders to build a flourishing workplace.
For more information, visit Best Christian Workplaces Institute online: workplaces.org. Benefit from the proven, practical wisdom from top Christian leaders on the BCW Articles and the Flourishing Culture Leadership Podcast.
Here are the organizations that made the 2021 list of Certified Best Christian Workplaces:
CAMPS AND CONFERENCE CENTERS
Center for Christian Growth – T Bar M Camps - New Braunfels, TX
Cho-Yeh Camp and Conference Center - Livingston, TX
Eagle Lake Camps - Colorado Springs, CO
Glen Eyrie Conference Center - Colorado Springs, CO
New Life Ranch - Colcord, OK
SAMBICA Camps & Retreats – Bellevue, WA
Summit Ministries - Manitou Springs, CO
Warm Beach Camp Ministries - Stanwood, WA
CHRISTIAN SCHOOLS
Anonymous
Calvary Christian Academy -- Fort Lauderdale, FL
Calvary Christian School - Bellefontaine, OH
Cherry Hills Christian School – Highlands Ranch, CO
Colegio Cristiano Nicolás – Ixil, Nebaj, Guatemala
Crossings Christian School – Oklahoma City, OK
Donvale Christian College – Donvale, VIC Australia
First Baptist Academy - Naples, FL
The Geneva School of Manhattan - New York, NY
Harvest Christian Academy – Elgin, IL
Knox Christian School - Bowmanville, ON, Canada
Lincoln Christian School – Tulsa, OK
Linfield Christian School - Temecula, CA
Lionheart Children's Academy - Euless, TX
Mitchell Road Christian Academy - Greenville, SC
North Valley Christian Academy - Phoenix, AZ
St. Paul Christian Academy – Nashville, TN
Toledo Christian Schools – Toledo, OH
Trinity Academy - Wichita, KS
CHRISTIAN-OWNED BUSINESSES
ACR Supply Company - Durham, NC
BETA Fueling Systems, LLC – Reidsville, NC
C12 Group - San Antonio, TX
CapinCrouse LLP – Indianapolis, IN
Dow Smith Company, Inc. - Smyrna, TN
ECM Development - Arlington, TX
EGW – Carrollton, TX
The FOCUS Group – St. Augustine, FL
For Garden's Sake - Durham, NC
Gibson Oil & Gas Co., Inc. - Laurel Hill, NC
Hafer - Evansville, IN
Harris Beverages – Durham, NC
Long Island Lumber - Long Island, VA
LuGreg Trucking - Kingfisher, OK
The Nehemiah Company - Arlington, TX
Outreach - Colorado Springs, CO
Physical Therapy Center, LLC - Monroe, NC
Premier Physical Therapy - Cape Girardeau, MO
Qualis Management - Rocky Mount, NC
Remodel Health - Indianapolis, IN
Spiars Engineering and Surveying – Plano, TX
StorPlace Self-Storage - Nashville, TN
Texas Security Bank - Farmers Branch, TX
CHURCHES
Anonymous
2|42 Community Church – Brighton, MI
Ada Bible Church – Ada, MI
BattleCreek Church – Broken Arrow, OK
Bayside - Bradenton, FL
Beulah Alliance Church – Edmonton, AB Canada
Calvary Baptist Church of Winston-Salem - Winston-Salem, NC
Calvary Chapel Fort Lauderdale - Fort Lauderdale, FL
Canyon View Vineyard Church -- Grand Junction, CO
Carey Baptist Church – Canning Vale, WA Australia
Central Community Church – Wichita, KS
The Chapel - Baton Rouge, LA
Christ Church – Lake Forest, IL
Christ Fellowship Miami - Miami, FL
Christ Presbyterian Church – Edina, MN
Christ's Church of the Valley - Peoria, AZ
Christian Life Assembly – Langley, BC Canada
Church on the Move – Tulsa, OK
City Changers Movement/Doxa Deo – Pretoria, South Africa
The Creek - Indianapolis, IN
Doxa Deo Churches - Pretoria, South Africa
Eastside Christian Church – Anaheim, CA
Engedi Church – Holland, MI
Fairhaven Church - Dayton, OH
Faith Promise Church – Knoxville, TN
Fearless Churches - Holland, MI
First Baptist Orlando - Orlando, FL
First Christian Church of Johnson City – Johnson City, TN
First Cutlerville Christian Reformed Church - Byron Center, MI
Floris United Methodist Church/Restoration Church – Herndon, VA
Grant Memorial Baptist Church – Winnipeg, MB Canada
Harvest Church - Billings, MT
Highlands Church - Toowoomba, QLD Australia
Hour of Power & Shepherd's Grove – Irvine, CA
Irving Bible Church – Irving, TX
Journey Church - Bozeman, MT
Kamloops Alliance Church – Kamloops, BC Canada
Kingsway Christian Church - Avon, IN
Life Church – Meridian, ID
LowCountry Community Church - Bluffton, SC
Miracle Life Family Church – Lusaka, Zambia
Mission Hills Church – Littleton, CO
Montgomery Community Church – Cincinnati, OH
New Vision – Murfreesboro, TN
Newlife Church - Robin, QLD Australia
NewSpring Church – Anderson, SC
Northridge Church – Rochester, NY
Oak Hills Church – San Antonio, TX
OHC Westside Fellowship - San Antonio, TX
Outer West Community Church – San Antonio, TX
Pantano Christian Church – Tucson, AZ
The Peoples Church – Toronto, ON Canada
Pinelake Church - Brandon, MS
River Pointe Church - Richmond, TX
Riverwood Church Community - Winnipeg, MB Canada
Seacoast Church – Mount Pleasant, SC
Soul City Church - Chicago, IL
Southridge Community Church -- St. Catharines, ON Canada
Summit Church - Durham, NC
Traders Point Christian Church - Indianapolis, IN
Trinity Church -- Lansing, MI
Venture Christian Church – Carmel, IN
The Village Church – Flower Mound, TX
Vineyard Cincinnati - Cincinnati, OH
West Side Presbyterian Church – Ridgewood, NJ
WestGate Church -- San Jose, CA
Whittier Area Community Church – Whittier, CA
FAMILY SERVICES
4KIDS -- Fort Lauderdale, FL
BsideU for Life – Louisville, KY
Care Net -- Lansdowne, VA
CarePortal - Kansas City, MO
Christian Children's Home of Ohio - Wooster, OH
Christian Community Action - Lewisville, TX
Christian Family Care - Phoenix, AZ
Circle of Care - Oklahoma City, OK
Compass - Kearney, NE
Cookson Hills – Kansas, OK
FaithBridge Foster Care - Alpharetta, GA
HopeWorks, Inc. - Memphis, TN
Human Coalition – Plano, TX
Josiah White's - Wabash, IN
Redeemer Counseling Services – New York, NY
HIGHER EDUCATION
Bethlehem College & Seminary – Minneapolis, MN
Colorado Christian University – Lakewood, CO
Columbia Bible College – Abbotsford, BC Canada
Highlands College – Birmingham, AL
Los Angeles Pacific University – San Dimas, CA
Master's College and Seminary - Peterborough, ON Canada
Olivet Nazarene University - Bourbonnais, IL
Prairie College – Three Hills, AB Canada
MEDIA
InterVarsity Press – Westmont, IL
Living on the Edge - Suwanee, GA
PositiveMedia - Mitcham, VIC Australia
Precept - Chattanooga, TN
Redemption Press - Enumclaw, WA
Rhema Media - Auckland, NSW New Zealand
RightNow Media -- McKinney, TX
WGTS 91.9 – Rockville, MD
PARACHURCH AND MISSIONS
Anonymous
Administer Justice - Elgin, IL
Alpha USA - Naperville, IL
Apartment Life - Euless, TX
BMA America -- Conway, AR
Bethesda – Colorado Springs, CO
Bible League International -- Crete, IL
CARE for AIDS - Atlanta, GA
Catholic Christian Outreach - Ottawa, ON Canada
Christian Medical & Dental Associations - Bristol, TN
DiscipleMakers - State College, PA
Edify – San Diego, CA
Family Policy Alliance – Colorado Springs, CO
Fellowship of Christian Athletes/Rockies Region – Colorado Springs, CO
Focus on the Family Canada -- Langley, BC Canada
Generous Giving – Orlando, FL
The Gideons International – Nashville, TN
The Global Orphan Project - Kansas City, MO
HOPE International – Lancaster, PA
International Fellowship of Evangelical Students – Oxford, England UK
Jewish Voice Ministries International – Phoenix, AZ
Jews for Jesus – San Francisco, CA
Joni and Friends - Agoura Hills, CA
Lifeshape - Atlanta, GA
Love Justice International – Lincoln, NE
The Mentoring Alliance – Tyler, TX
Miracle Hill Ministries - Greenville, SC
Mission Training International – Palmer Lake, CO
The Navigators - Colorado Springs, CO
The Salvation Army of Saint Joseph County – South Bend, IN
Sports Friends - Fort Mill, SC
Stadia Church Planting - Uniontown, OH
UCCF: The Christian Unions – Oxford, England UK
Water Mission – North Charleston, SC
WinShape Foundation, Inc. - Mt. Berry, GA
Word of Life Fellowship, Inc. - Schroon Lake, NY
World Gospel Mission - Marion, IN
World Impact - Wichita, KS
YWAM Battambang - Battambang, Cambodia
PRODUCTS AND SERVICES
Anonymous
Evangelical Council for Financial Accountability
Connect Ministries – Watkinsville, GA
PCA Retirement and Benefits – Lawrenceville, GA
Samaritan Ministries International – Peoria, IL
Vala Secure – Plano, TX
RESCUE MISSIONS
Charlotte Rescue Mission - Charlotte, NC
Knox Are Rescue Ministries - Knoxville, TN
Light of Life Ministries - Pittsburgh, PA
The Mustard Seed - Calgary, AB Canada
Nashville Rescue Mission - Nashville, TN
Outreach – Indianapolis, IN
Phoenix Rescue Mission – Phoenix, AZ
Portland Rescue Mission – Portland, OR
Ruth and Naomi's Mission – Chilliwack, BC Canada
Seattle's Union Gospel Mission – Seattle, WA
St. Matthew's House – Naples, FL
Sunday Breakfast Rescue Mission – Philadelphia, PA
Union Gospel Mission – Vancouver, BC Canada
Water Street Mission - Lancaster, PA
Yakima Gospel Mission – Yakima, WA