6 min read
Manager Effectiveness: What's Missing as a Result of the Pandemic?

Al Lopus : March, 15 2022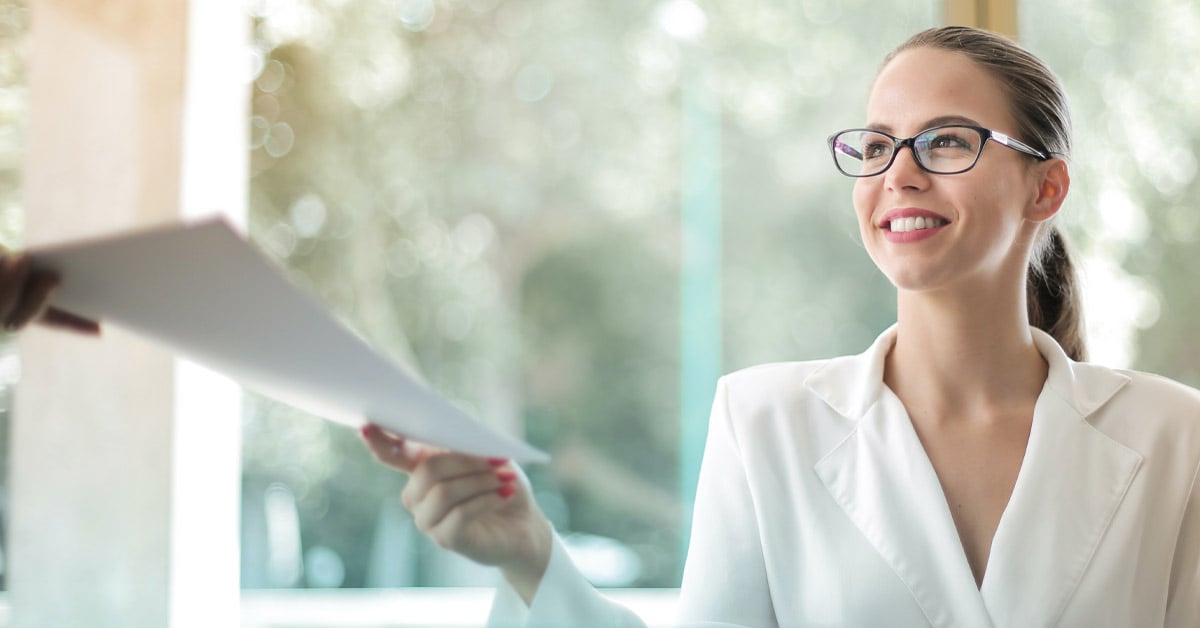 Manager Effectiveness: What's Missing as a Result of the Pandemic?
The way we do work has drastically changed as a result of the pandemic. As more and more employees are embracing long-term remote work and organizations are adopting hybrid policies, managers are facing a critical turning point. Previously, the cultural changes of work felt temporary; now, they are becoming a long-term reality. Managers must learn to shift from adapting to adoption, and with these changes comes an understanding of how manager effectiveness has changed.
Effective managers are those who can confidently say, "When others succeed, I succeed," and who can support the statement with several characteristics and behaviors. Keep reading to better understand what makes a manager effective and how the pandemic has changed the role managers play in the workplace.
Key Takeaways
The mark of an effective manager is being able to confidently say, "when others succeed, I succeed."
Effective managers

Meet frequently with all team members
Delegate tasks to help people grow
Know their team through building relationships

Manager effectiveness can be measured by evaluating the success of the team and employee retention, as well as by using surveying tools like an Engagement Survey or 360 Leader Review.
As a result of the pandemic, effective managers have changed in the way they

Manage remotely or in hybrid environments, and
Care for their employees in the midst of global crises.
What is Manager Effectiveness?
Effective managers are those who are able to successfully balance people development (employee expectations) with organizational goals (employer expectations). According to The Management Center, this can be summarized with the phrase, "My effectiveness as a manager is my ability to achieve results through other people." This positions managers in a place of influence so they can elevate others.
A good manager is someone who can help others achieve results. This counters the typical assumption of management, which credits the employee's success to the manager. Effective managers turn this assumption on its head - the mark of an effective manager is being able to confidently say, "When others succeed, I succeed."
Among others, there are two main skills effective managers possess:
Communication and connection: Effective managers understand their employees, clearly communicate job responsibilities, and outline clear measures for success.
Growth mindset: Effective managers empower their employees, which in turn allows them to grow and develop.
In addition to these skills, effective managers meet frequently with team members and spend the majority of their time in "people management." This ultimately allows the manager to really know their team and create an environment where employees feel understood and can genuinely enjoy what they do. Let's unpack this a little more.
Effective Managers Meet Frequently
A key differentiator between effective and ineffective managers is time spent one-on-one with team members. One-on-one meetings are perhaps the easiest tool to implement and one of the most effective for any team. Effective one-on-one meetings are frequent, purposeful, and structured, and they provide a clear pathway for two-way communication, as well as a safe environment for feedback to be exchanged between parties.
Frequent meetings with team members allow managers to make sure their team members have the resources they need to achieve their goals. In turn, team members know their managers care about their needs, time, and resources. During one-on-ones, managers can include team members in important decisions that impact them personally, and better understand what the relationship looks like between other team members.

Effective Managers Delegate
Balancing effective management with the regular duties of a manager's workload may feel like an impossible task. This is where delegation is key - in order to be effective, managers must be managers first. Management is not an additional duty, but the main duty. For this reason, effective managers will spend the majority of their time in people development. They are responsive to the needs of their team members; their team doesn't feel like their manager is "hard to get in touch with."
How does a manager balance both people management and their "own stuff?" As Donald Miller says, "Delegate to Elevate." Managers can use comparative advantage to decide which tasks can be delegated or deprioritized completely, freeing up the manager's time to shift focus to people development.
Ask yourself:
Will delegating the task substantially impact furthering the organization or team's mission?
Does the task fit within your role expectations and position in the organization?
Are you excellent at the task?
If you answer yes to all three questions, the task should probably stay on your plate. But, if someone else has capacity or skills, or is looking to grow in a certain skill, delegation may be a productive step forward.
As Robert Greenleaf famously coined in his essay The Servant as Leader, "The servant-leader is servant first…it begins with the natural feeling that one wants to serve, to serve first." Similarly, the manager must manage first.

Effective Managers Know Their Team
As a result of meeting frequently and prioritizing people development, effective managers know their teams well. They know what individuals truly enjoy doing and when they are most "in the zone." They prioritize creating a work environment that people enjoy, and a place where people feel understood and valued.
In the same way, effective managers are career-minded. They know how their team members want to grow and are selfless in fostering that growth, meaning they will invest in an employee even though they understand the employee will eventually leave. Ultimately, effective managers understand that investing in career growth pays off because employees become more creative, efficient, and skilled, and, though they may leave soon, they were good employees while on their team.
Measuring Manager Effectiveness
Manager effectiveness can be measured in several ways, including
Team performance: Did the team meet its goals?
Retention: Can this manager hire and retain their team members?
In addition, surveying can provide valuable insight into manager effectiveness. The BCWI Engagement Survey includes team snapshots, which provide feedback on supervisor effectiveness. The BCWI 360 Leadership Review serves as a developmental tool to assess how the manager is doing based on competencies. The Manager 360 targets the individual, whereas the Engagement Survey measures organizational effectiveness. 360 feedback can be included in performance management as well, to collect qualitative feedback from employees, supervisors, and peers.
What Does it Mean to Be An Effective Manager Today?
The implications of the past few years are evident in how people currently work, and how they will continue to work in a post-pandemic world. According to research conducted by Harvard Business Review in 2021, three disruptive and transformative trends have emerged and challenged the way we define management today. These include the normalization of remote work, the acceleration in the use of technology to manage employees, and employees' changing expectations.
Evidently, in the new era of management, "it's less important to see what employees are doing and more important to understand how they feel…the most effective managers of the future will be those who build fundamentally different relationships with their employees" (HBR). This transition to "radical empathy" is most evident in the adoption of remote and hybrid work and caring for employees in the midst of global and individual crises. Let's look at this a little deeper.
Adopting Remote/Hybrid Work
As a result of the pandemic, many organizations have adopted long-term remote or hybrid work environments. Whereas frequent communication may have been easier and more convenient in an in-person environment, managers who oversee employees who are fully or partially remote need to communicate even more frequently. Effective remote/hybrid managers have frequent check-ins in addition to their structured one-on-one meetings. We've seen success with managers instituting daily 10-15 minute standups/check-ins to discuss ongoing challenges in addition to weekly, 30-minute one-on-one meetings.
Effective managers help their employees set clear boundaries and respect those boundaries. In addition to formal meetings, effective managers identify one primary communication tool for their teams - this sets a clear expectation about communication. When employees know the primary form of communication is Slack, for example, they won't expect their manager or other team members to text, call, or email in order to get a response right away. This minimizes extra distractions and promotes a culture of patience when it comes to timely responses.
Finally, and especially in a remote environment, effective managers work diligently to promote relationship building. Relationships between team members are most effective when there is some degree of in-person communication. Effective managers seek out opportunities to bring their teams together in person (when possible), and incorporate informal gatherings where teams spend time getting to know each other. Relationships are the stickiness that make a person want to stay.
Caring for Employees in the Midst of Global and Individual Crises
The past few years have been unlike anything this generation of managers has ever experienced. Between a global pandemic, civil and global unrest, economic instability, political discourse, racial injustice, and more, the line between "work" and "life" has become more and more blurred. Effective managers are aware of what is going on in the world and open up dialogue about current events. They acknowledge the conversation around mental health and consider and respect the mental health of their teams. They are gracious, caring, and understanding of how the world outside of the office impacts the livelihoods of those they lead.
Effective managers also contextualize the workplace in reality. They put aside their own bias or disagreement and acknowledge the reality their teams are living in. In short, effective managers are relevant. They focus on effectiveness and encourage high performance with exciting work that people love. Effective managers do everything they can to create the most talented and effective workforce - even when it feels uncomfortable or unlike what has been done in the past.
Take the Next Step
The good news is, the journey toward effective management begins with a desire to elevate and empower others. Good management is a skill that can be learned, and with the right support and attitude, all managers can become more effective.
For those looking for extra support, we recommend our Supervisor Essentials toolkits, which include resources like
These toolkits are filled with practical and easy-to-implement action items as you move toward more effective management.